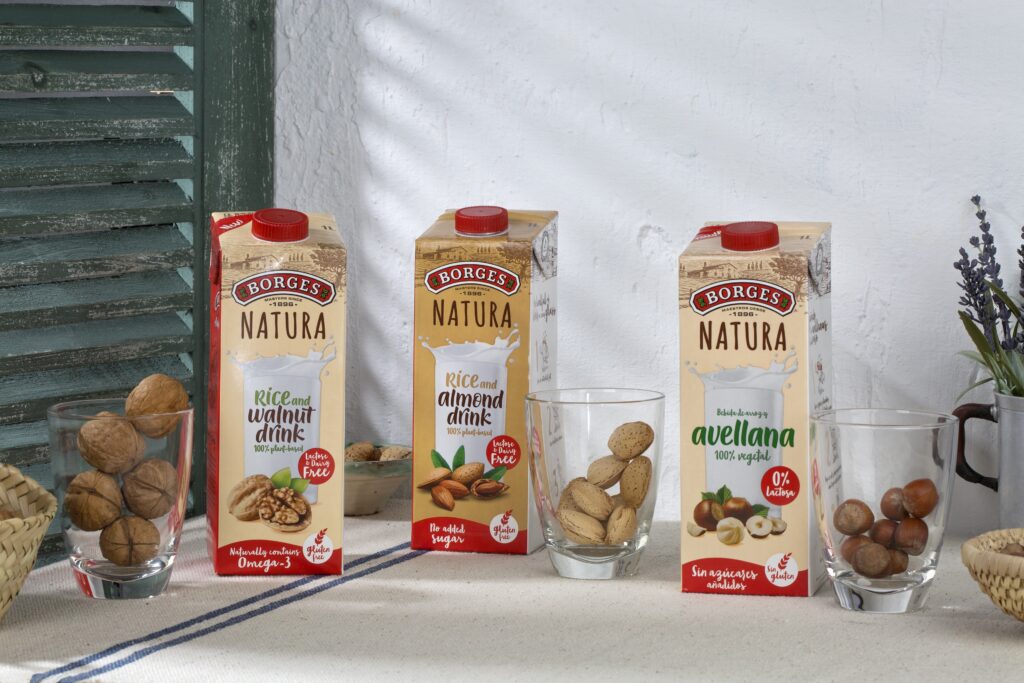 THE BEST NUT DRINKS FOR PEOPLE THAT LOVE A GOOD TASTE AND QUALITY
Borges nut drinks are a good alternative to cow's milk and good for health, especially if you are lactose sensitive or vegetarian.
Light structure and rich nutty taste. It differs in taste profile from competing products.
100% vegetable, lactose, milk and gluten free.
No sugars or artificial sweeteners are added (contains naturally occurring sugars).
The production and consumption of nut drinks shows a steady growth trend worldwide and in some countries they are more popular than soy drinks.
Trendy and fast-growing products.